Dal 1981
Stagnoli nasce negli anni '80. Come tutte le imprese vincenti, anche Stagnoli è nata da un'idea, l'idea di utilizzare le materie plastiche per applicazioni meccaniche come le cremagliere per cancelli. Questa idea è stata perseguita da sempre sia dal sig. Francesco Albiero, che tuttora offre all'azienda le sue preziose consulenze e il suo prezioso know how, sia dallo staff tecnico-commerciale, che oggi rappresenta il cuore pulsante di Stagnoli. Grazie all'idea e alla lunga esperienza, Stagnoli ha sviluppato un'ampia gamma di prodotti propri, sia per l'accessoristica per cancelli automatici, che per la segnaletica industriale.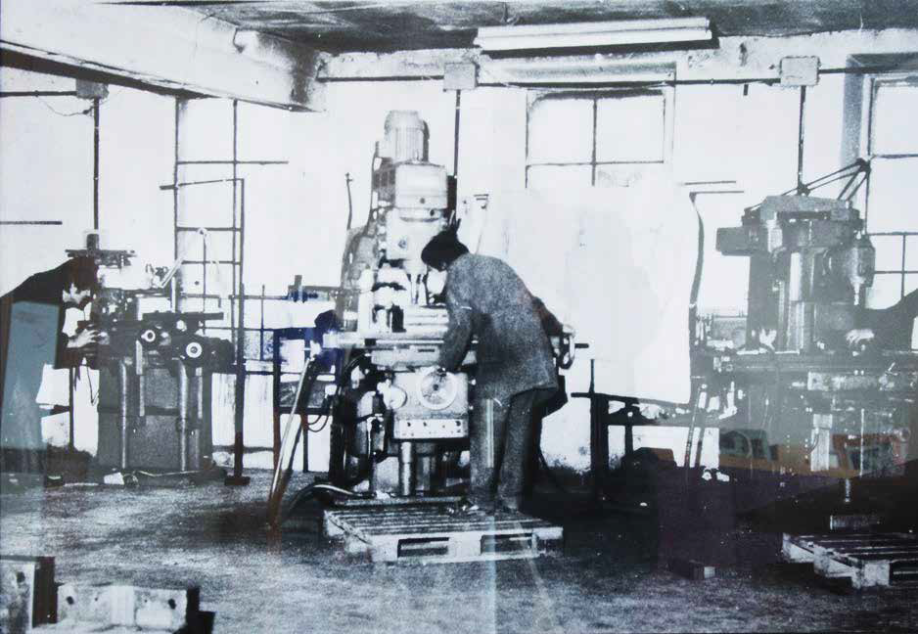 1981
L'inizio
In 1981, in a 250 sqm warehouse, with 2 employees and 3 injection molding press, our business history began, immediately focused on a "technical" molding.

1983
I primi ingranaggi e i primi TECNOPOLIMERI
We reinforce and organize the design and production of custom-designed gears and create the first standard products catalog. The collaboration with Politecnico di Milano certifies and develops skills in transmissions and gear-design applied to technopolymers.
1990
Il nuovo reparto
The company is enriched with a new department dedicated to molds production and maintenance . In the same year we registered the patent for the nylon rack with steel core , our flagship product that has made us famous all over Italy and abroad.

1999
Un passo per Volta
Our factory expands from 250 to 2000 sq. m. Our company moves into a new location and the production department is completed by adding 4 presses and cutting-edge machinery and equipment.
2006
L'espansione
The company further expands its production space with the construction of a 7.000 square meter factory, of which more than 4.500 sq. m are used for production. In addition, a department dedicated to mechanical works (CNC) on our products is added to the production chain, in particular, turning and post-molding milling.
2010
Reparto di Ricerca e Sviluppo
Our company invests in Research and Development organizing training courses for its staff in the field of production and design.
2013
L'azienda cresce
We prove to be one of the highest and best qualified, molded gears and transmission manufacturers.
2018
Gli occhi verso il futuro
In the last 5 years we have faced challenges and demanding projects that have led us to new markets and application sectors, with transmission parts and technical details molded in a more precise and resistant manner. Thanks to the tests on the life of the gearwheels, we are among the first companies in Europe to own experimental data on mechanical and wear resistance.